1STSRSP (Skeletal Radiology Society of the Philippines) Teaching Seminar
(Multimodality Approach)
        It was an exhilarating experience on August 5, 2018 as the day started at 7 a.m. when the registrants for the 1stteaching seminar started arriving.  There were many attendees which reflects the general interest in musculoskeletal imaging of radiologists and trainees alike. This scenario energized the speakers and the board of trustees of the SRSP.
          At the start of the program proper, the interest of the attendees was palpable as they eagerly answered the pre-test to gauge their basic knowledge on the topics to be discussed.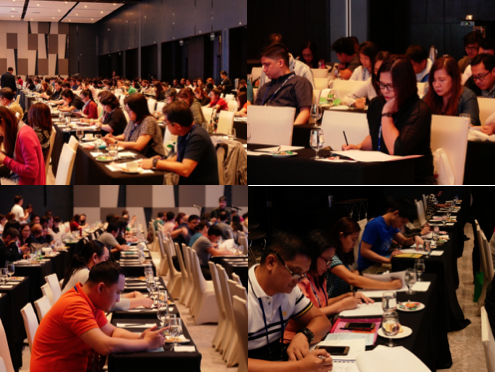 During the lecture proper, the interest of the attendees was evident as they attentively listened to the speakers and eagerly participatedduring the question and answer portion of the program.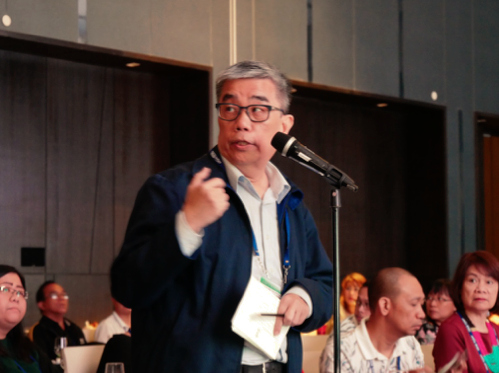 The lectures were punctuated by breaks giving prizes to the top-notchers for the pre-test as well as door prizes from the sponsors.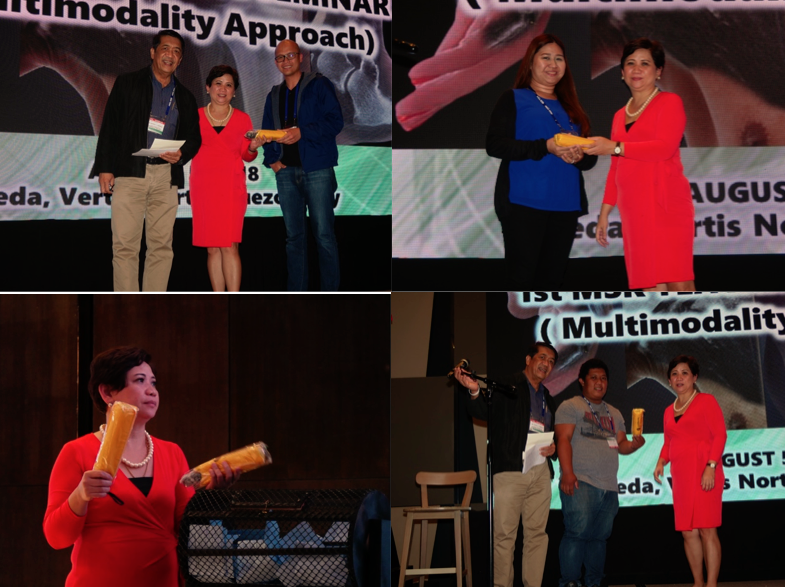 Each sponsor was dulyrecognized.Our 2 Board of Trustees members, Dr. Maila Cabero and Dr. Rodney Fernan (PCR treasurer) did a great job of emceeing. 
          We are very grateful to the sponsors who helped make this 1stteaching seminar a success.  But we are first and foremost grateful to our mother society, the Philippine College of Radiology for their unconditional support of this event.
          The lecture proper began at 8:30 a.m. with various topics ranging from ultrasound of the wrists and hands and ankles to x-ray, CT scan and MRI of the big joints which includes the shoulders, elbow, hips, knees and ankle.  The speakers included Dr. Al Joannes G. Del Mindo on Shoulder Anatomy with Essential Medical Imaging Correlation and Ultrasound and MR Imaging Evaluation of Rotator Cuff Injuries,
Dr. Paul E. Perez on Ultrasound of the wrists and hands:  Common Non-Traumatic Lesions and Ultrasound-guided Interventional Procedures of the wrist and hands,
Dr. Romelito Jose G. Galsim on Ankle:  Radiologic Anatomy MRI with ultrasound correlation and Ankle:  Common Tendinous and Ligamentous Injuries,
Dr. Melodia B. Geslani on Tendon, Ligament, Bone and Soft Tissue normal anatomy of the elbow and Work and Sports Overuse Injuries of the elbow,
and Dr. Rafael S. Joson on Anatomy and common pathologies of the knee and Anatomy and common pathologies of the hips.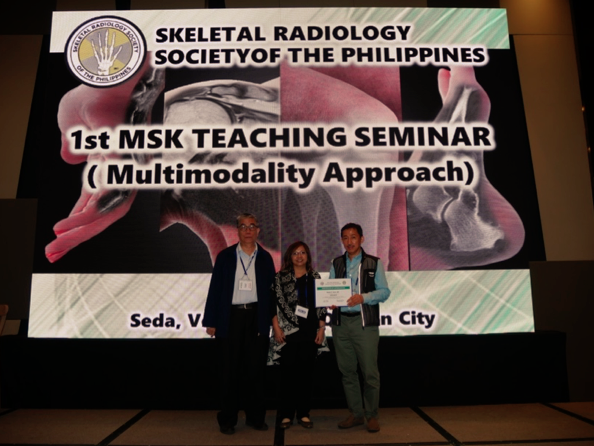 We are very happy for the enthusiasmof the attendees in the field of musculoskeletal imaging and their hunger to gain anin-depth knowledge of thisorgan subspecialty. This inspires the Skeletal Radiology Society of the Philippines to continue organizing future teaching seminars and to enrich the knowledge of the membership through uploaded online cases fromour website.
          KUDOS also to our president Dr. Eugene Dy for a successful organization of our 1stteaching seminar!
          See you again on our next activity and thank you very much!!!
For the Skeletal radiology Society of the Philippines,
MELODIA B. GESLANI, MD, FPCR
Secretary
1st SRSP TEACHING SEMINAR